Corona / "Solar Crown" de Alaia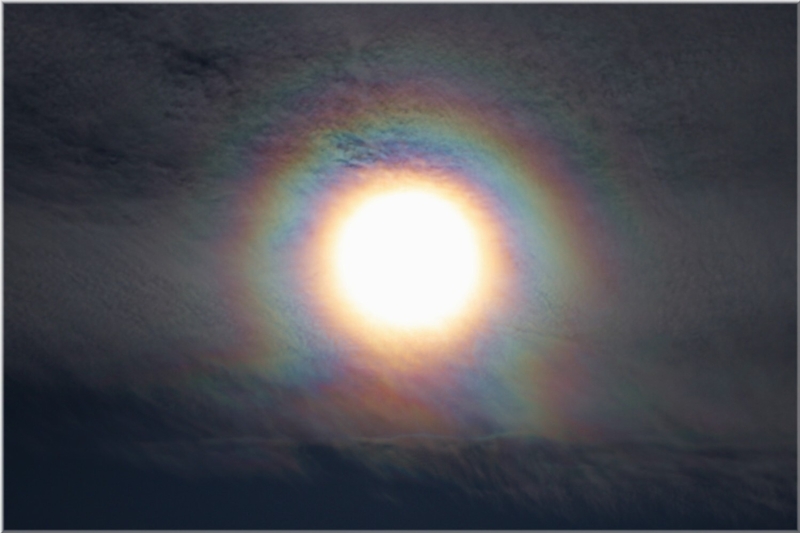 Corona / "Solar Crown"
I was walking through the city one cold morning, when I saw this huge solar crown in the sky. In this picture, you can see up to three rings at the same time, forming a beautiful set. Strongly coloured rings are visible around the sun, they are half-hidden by a veil of cirrocumulus clouds. The crowns are formed by diffraction of light on water droplets or ice crystals in clouds.
File information
Nombre y apellidos del autor/a:
Eva Ibáñez Cerced, Spain
Lugar y fecha de captura:
Gerona, Catalonia, Spain Date: 2009-12-18
Cámara utilizada:
Canon EOS 500D
Etiquetas:
4752 x 3181
Filesize:

182 KiB

Date added:
Jan 03, 2010
Dimensions:
800 x 533 pixels
Displayed:
465 times
DateTime Original:
2009:12:18 12:21:11
Model:
Canon EOS 500D
Favorites:
Add to Favorites
URL:
http://fotometeo.ame-web.org/displayimage.php?pid=786
Download Link:
Save Picture
URL de la imagen (Meteo-reportaje):