"Lluvia de rayos" / "Ray Rain" de Toni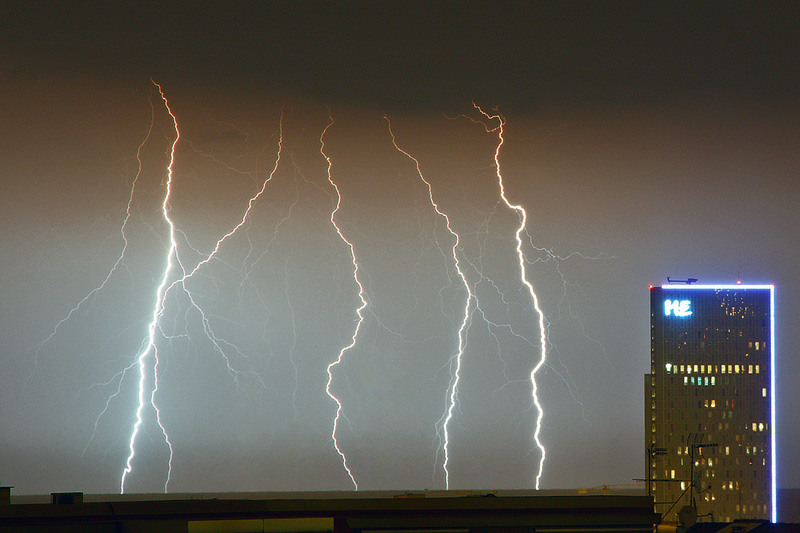 "Lluvia de rayos" / "Ray Rain"
Tormenta sobre Barcelona con mucho movimiento eléctrico. Imagen captada con una apertura de diafragma de 15 segundos. /
In this picture you can see several rays that actually, if you look closely at the picture, seem to fall into the sea. They fell within the 15 seconds that diaphragm of the camera remained open. The large number of rays that fell in the storm and duration, allowed me to capture this image and many others not as spectacular as this.
File information
Nombre y apellidos del autor/a:
Antonio Ontangas
Lugar y fecha de captura:
Barcelona, Catalonia, Spain Date: 2009-09-14
Cámara utilizada:
Canon Eos 450D + Sigma 18/200 + Manfrotto Tripod
Etiquetas:
4272x2848
Filesize:

152 KiB

Date added:
Jan 21, 2010
Dimensions:
800 x 533 pixels
Displayed:
380 times
DateTime Original:
2009:09:14 20:39:50
Model:
Canon EOS 450D
Software:
Adobe Photoshop CS Windows
Favorites:
Add to Favorites
URL:
http://fotometeo.ame-web.org/displayimage.php?pid=896
Download Link:
Save Picture
URL de la imagen (Meteo-reportaje):